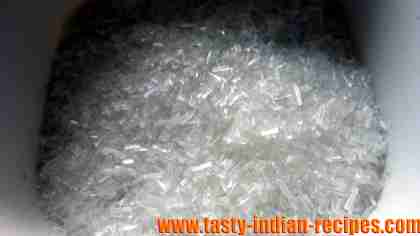 M.S.G is also known as Ajinomoto or Mono sodium glutamate. It is the salt version of glutamic acid. Glutamic acid is one of the most important type of amino acids that make up a protein molecule. It is a non-essential amino acid and the brain uses glutamic acid as a neurotransmitter.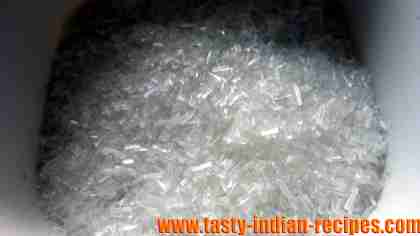 MSG is usually made from fermented sugar beet or sugar cane molasses and the making procedure is just like making of soy sauce. MSG develops a different type of taste bud, although it occurs naturally in some food items and stimulates a savory kind of taste called 'umami' on our tongue.
Ajinomoto has a little bit of its own flavor, but it enhances the flavor of other food items when used with them. MSG of various brands are available in the market. Always buy it in the small quantity and as per requirement. Also carefully check the manufacturing and expiry dates of the packaging.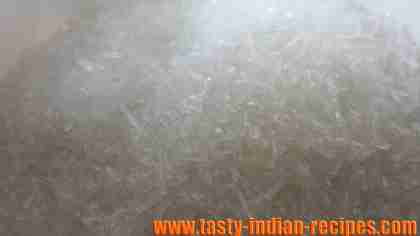 USES:
Ajinomoto is a common ingredient of Chinese cuisine as a flavoring agent.
Various Chinese recipes such as fried rice, Manchurian, chicken 65, etc are flavored with a pinch of ajinomoto.
MSG has become a popular ingredient to flavor several food items such as soups, sauces, seasonings, and instant snacks.
Now a days, MSG is highly used in Indian, Chinese and Continental food.
Ajinomoto has its own unique flavor, that brings a savory kind of taste in the recipes.
MSG enhances the natural taste of any recipe by developing a natural ripening process that brings out its full flavor.
STORAGE:
MSG must be stored at cool, dark and dry place.
It has a very good shelf life and can be stored for 4-6 months in air tight container.
BENEFITS:
It is a Mono sodium glutamate, hence nowadays considered as an ingredient, that is the subject of a health concern controversy.
After consumption of MSG, some symptoms have noticed and they are headache, Flushing, Sweating, Sense of facial pressure or tightness Numbness, tingling or burning in or around the mouth, Rapid fluttering heartbeats (heart palpitations), Chest pain Shortness of breath, Nausea, Weakness, etc.
It is always advisable to use it in the moderate amounts.
More amount of MSG may cause arterial dilation i.e widening of arteries.