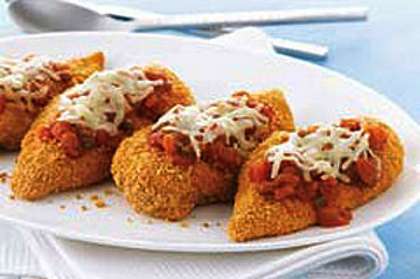 Chicken Salsa is the great and healthy appetizer, made with the boneless chicken breast, mango, pineapple and spices. This Chicken dish is flavored with the fresh juices and can be served as a great starter or an appetizer on daily basis.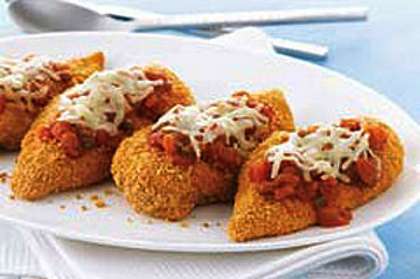 Preparation time: 15 minutes
Cooking time: 25 minutes
Servings: 2 persons
Ingredients:
200 gms chicken breast (boneless)
1 mango
2 cups pineapple chopped
2-3 green chillies
1 inch ginger crushed
4 cloves garlic chopped
1 tsp lemon juice
1 cup fresh orange juice
Fresh cilantro chopped
Salt to taste
How to make Chicken Salsa:
Slit the green chillies and remove the seeds.
Chop each green chilli in 2-3 pieces. Keep aside.
Peel and chop the mango in big chunks.
Combine the mangoes, green chillies, chopped pineapple and salt.
Mix well and stir with the lemon and orange juice.
Now add crushed ginger and chopped garlic along with the chopped cilantro.
Mix well. Now divide this salsa in 2 equal portions.
Add the pieces of chicken in one portion of salsa, coat the chicken pieces very well in the salsa mixture and keep aside for 2-3 hours until it sets.
Keep the remaining mixture of salsa aside as it will be used later.
Preheat the oven to 250F degrees for 5 minutes.
Take out the salsa from the chicken which was made for marination. Bake the chicken for 25 minutes until chicken tenders.
Finally top with the salsa which was kept aside.
Serve the delicious chicken salsa as a great starter.
Chef Tips:
You may add the more amount of spices.
While serving accompany this dish with the salad and green chutney.