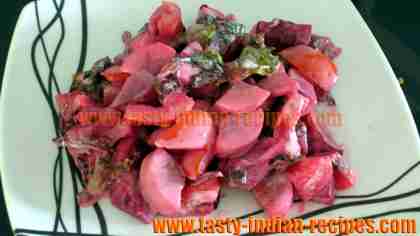 Chicken Salad is a healthy salad recipe, here boneless chicken breast is mixed with lettuce, celery and orange juice. It is one of the best salad dish, that is extremely healthy in eating.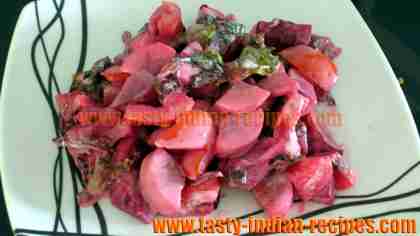 Preparation time: 10-12 minutes
Cooking time: 15 minutes
Servings: 2-3
Ingredients:
200 gms chicken breast(boneless and skinless)
2 cups lettuce chopped
1 cup celery chopped
2 eggs (boiled and shelled)
2-3 green chillies chopped
1 tsp red pepper
2 tbsp mayonnaise
1/2 cup fresh orange juice
2 tbsp fresh mint leaves chopped
1-1/2 tbsp vinegar
Salt to taste
How to make Chicken Salad:
Wash the chicken and boil until tenders.
In the meantime, cut the eggs into small halves/rings and keep aside.
Drain whole water and cut into small pieces.
Mix all the ingredients and season with salt and pepper.
Finally garnish with the eggs rings and serve.
Chef Tips:
Chicken salad can be served as it is or chilled, in both ways it is extremely tasty.
This salad is a great option for dieting purpose, you just need to remove mayonnaise.