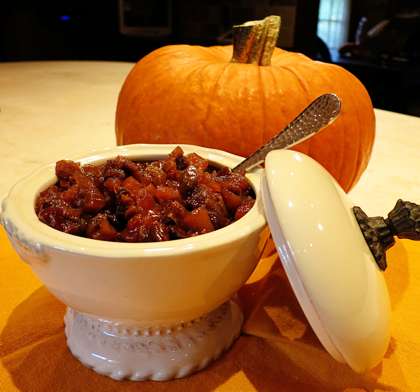 Sweet Fruit Chutney is the smooth blend of healthy fruit of bananas, apples, dry fruits and fresh Indian spices. This chutney is a great accompaniment with any meal.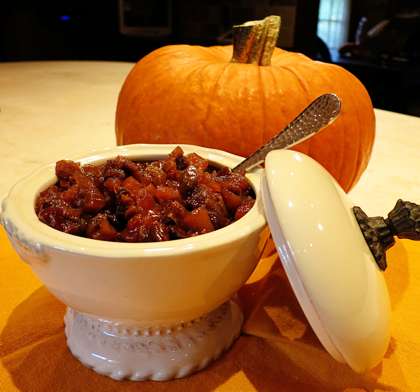 Preparation time: 20 minutes
Cooking time: 10 minutes
Servings: 4
Ingredients:
6 ripe bananas (cut into thin slices)
2 apples (chopped into fine pieces)
1 cup whole amchoor (dry mango slices)
1-1/2 cups sugar
200 gm whole amchur (store-bought)
2 tsp ginger sliced
1 tsp cumin powder
1/2 tsp black salt
3/4 tsp ground spices
1-1/2 tsp red chilli powder
3 cups water
Salt to taste
1/4 cup raisins (Kishmish)
How to make Sweet Fruit Chutney:
Soak the whole amchur overnight in good amount of water.
Next morning cook it until tenders and pass through the sieve.
Boil the chopped apples for few minutes, cool and mash thoroughly.
Mix the salt, bananas, apples and remaining ingredients with amchur.
Soak the raisins for few minutes and then mix in above mixture.
Stir in for few more minutes until thickens.
Serve with hot paratha's.