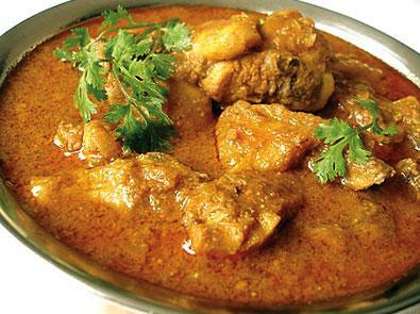 Chicken is cooked in wholesome flavors unsweetened coconut milk and spices, and then garnished with grated coconut, it really turns into delicious Chicken Coconut Curry. A loving Indian chicken delicacy is here in easy steps.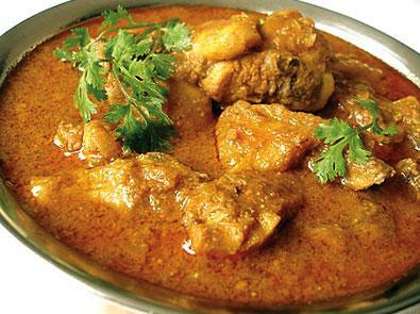 Preparation time: 15 minutes
Cooking time: 40-45 minutes
Servings: 6
Ingredients:
500 gm boneless and skinless chicken pieces
2 -1/2 cups unsweetened coconut milk
1/4 cup unsalted cashew – nuts
1 big onion (thinly sliced)
3-4 cloves garlic minced
1 inch ginger finely grated
1/2  tsp cumin seeds
1/2 tsp black mustard seeds
1 tbsp curry powder
1/4 tsp ground coriander
2 tbsp cilantro finely chopped
1/4 cup vegetable oil
Salt To Taste
2 tbsp grated coconut to garnish
How to make Chicken with Coconut Milk:
Bake or roast the cashew nuts until lightly toasted and keep aside.
Clean the chicken pieces, season with some salt and keep aside.
Heat 3-4 tbsp of oil in a deep skillet and add chicken pieces.
Cook over moderate high heat until golden brown from both the sides.
Transfer the chicken to a plate and reduce the flame.
Now mix 2 tbsp of more oil and wait until smokes out.
Add the seeds, curry powder, coriander and remaining ingredients except the coconut milk and cilantro.
Cook for few seconds and then get back the chicken in the skillet.
Stir in for 3-4 minutes until fragrant and onions turns soft.
Keep stirring by gradually adding little amount of water and cook for 6-8 more minutes.
When the mixture gets dry, add 1/2 cup of more water to avoid the sticking.
Finally stir in the coconut milk and bring to few boils.
Reduce the heat to low heat for 5 more minutes.
Sprinkle with the cilantro, grated coconut and cashews and serve hot.