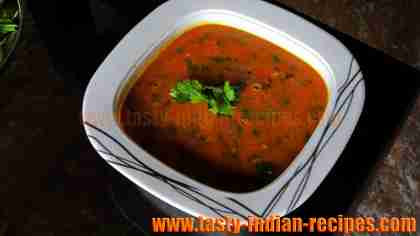 Dal Maharani is the special Punjabi dal recipe made with four different types of queens of pulses. This dal is truly aromatic and flavorful while serving. You will definitely get the compliments after making this dal recipe.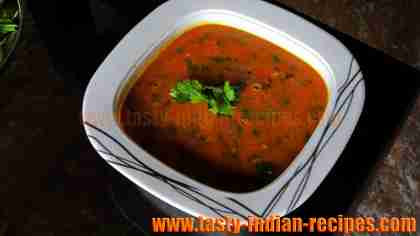 Preparation time: 15-18 minutes
Cooking time: Appx.30 minutes
Servings: 6-7 persons
Ingredients:
1/2 cup black dal
1/4 cup rajma (kidney beans)
1/4 cup whole moong dal
1/4 cup whole urad dal
1/4 cup chana dal
2 small onion thinly chopped
3-4 tomatoes roughly chopped
2-4 green chillies chopped
2 tbsp ginger-garlic paste
3-4 curry leaves
1/2 tsp red chilli powder
3/4 tsp turmeric powder
1/2 tsp jeera (cumin seeds)
1/2 tsp mustard seeds
2 tbsp fresh cream
1-1/2 cup milk
1 tbsp curd
1/2 tsp lemon juice
Fresh coriander leaves chopped
1 tsp Fresh mint leaves chopped
1 tbsp ghee
Salt to taste
How to make Punjabi Dal Maharani:
Combine all the four types of pulses and soak them for overnight.
Next morning, put them in a pressure cooker, add salt and turmeric powder and pressure cook for 12-13 minutes.
Mash the dal little bit and keep aside.
Heat a non-stick pan and melt the ghee in it.
Add curry leaves, cumin seeds and mustard seeds.
Allow the seeds to splutter for few seconds.
Add onion, ginger-garlic paste and green chillies.
Saute for few seconds and add roughly chopped tomatoes.
Mix very well and cook until done properly.
Add the cooked dal, milk, cream and curd.
Mix very well and add little amount of water to keep the dal medium thick in consistency.
Adjust with the salt, also add remaining spices and lemon juice.
Stir for few seconds and garnish the delicious Maharani Dal with freshly chopped coriander and mint leaves.
Serve with roti or rice.
Chef Tips:
Do not mash this dal too much, else rajma will be disappeared. The specialty of making this dal recipe is that all the four pulses creates a texture and flavor, hence they must be appeared at the time of serving.
You can make it more spicy by adding more amount of chopped green chillies.