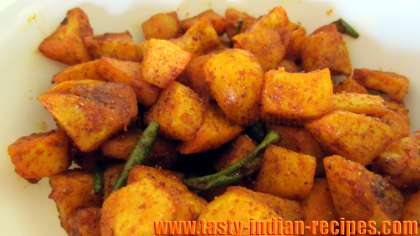 Tinday ki sabzi is a delicious Indian dish, can be quickly made with tinda and fresh Indian spices. In India, this healthy vegetable is also called as tinday, Indian round gourd, apple gourd or Indian Baby Pumpkin. A vegetable, especially popular in South Asia is extremely easy in preparation.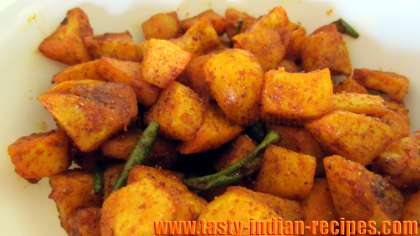 Prep time:
Cook time:
Total time:
Yield: 4 servings
Ingredients:
500 gm Tinda /Indian Baby Pumpkin
1 green chilli, finely chopped
1 tsp mustard seeds
1 tsp cumin seeds
1/2 tsp red chilli powder
1/2 tsp turmeric powder
1 tsp coriander powder
1/2 tsp garam masala powder
1/2 tsp Amchur powder (dried mango powder)
Fresh coriander leaves, finely chopped
3 tsp Oil
Salt to taste
How to make Tinday Ki Sabzi:
Chop the tindas in medium thick wedges and wash them thoroughly in normal running water.
Heat the oil in a pan and add cumin seeds, mustard seeds and chopped green chilli.
Saute for few seconds and then add chopped tinda.
Add salt to taste and season the dish with all other spices.
Mix well and cook on medium high flame by stirring occasionally.
Garnish with chopped coriander leaves.
Serve hot with roti or naan.