Schezwan Sauce Recipe is a delicious Indo Chinese Sauce recipe, made with all the tasty and spicy blends of sichuan pepper, garlic, ginger, kashmiri red chilli, etc. I personally do not like the bottled schezwan sauce. Why to buy from the store when it can be made very tasty and quickly at home ? Learn to make tremendous flavored Schezwan Sauce which gives unique taste to the Chinese rice, noodles and soups.
Schezwan Sauce is a simple yet very tasty and versatile Sauce, that goes with every Indo-Chinese Dish. It is a fusion Indo-Chinese Recipe of hot and spicy chili sauce. I make variety of Indo-Chinese Dishes and Schezwan based recipes at my home, such as Crispy Paneer in Schezwan Sauce, Stir Fried Vegetables in Schezwan Sauce, Veg Schezwan Fried Rice, Schezwan Noodles, Schezwan Mushroom Dry, Schezwan Dosa, etc. So I usually require lots of Schezwan Sauce and I prefer to make it at home instead of buying from the store.
Schezwan Sauce can be easily and quickly made at home and it requires only few ingredients. This sauce goes amazingly well with variety of Indian Snacks as well. I have used Kashmiri Red Chillies for making this sauce. There are variety of whole Red Chilies available in market and you can choose any from them depending on your taste buds and spice tolerance, you can choose chilies with low heat or medium heat too. This Sauce remains good in refrigerator for about 2 to 3 weeks.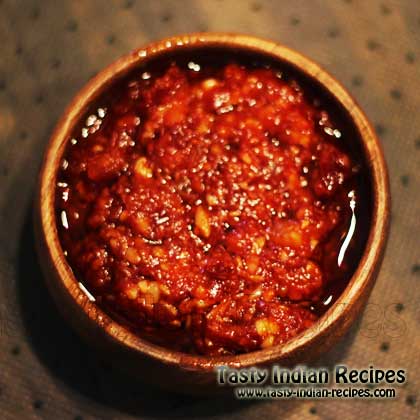 Let's start making Schezwan Sauce Recipe. For complete list of ingredients and step by step instructions, please refer to recipe snippet below.
Schezwan Sauce Recipe – Step by Step
Rinse and soak the Red Chilies in water for few minutes.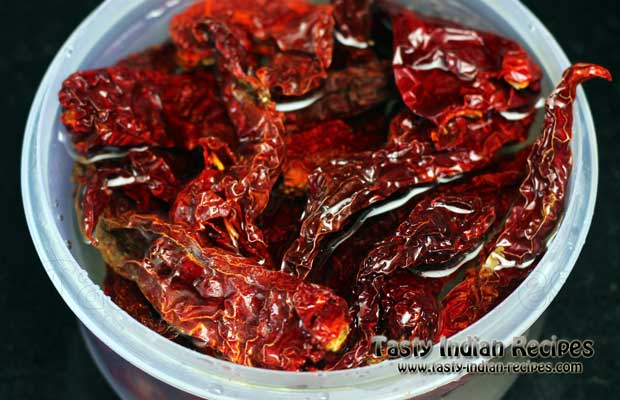 Then put the Red Chilies in Grinding jar and add some water.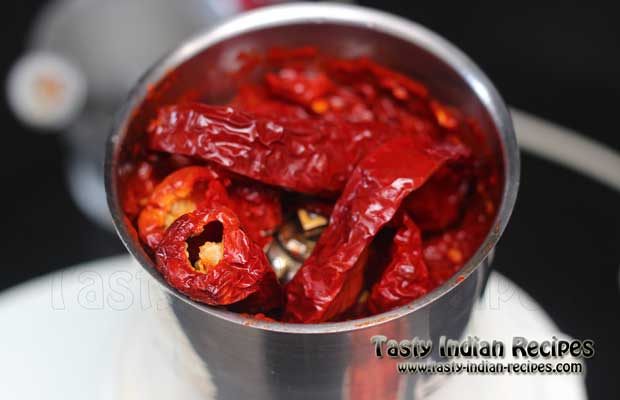 Grind into a smooth paste and keep aside.
In heating oil, add Cumin Seeds along with Star Aniseed.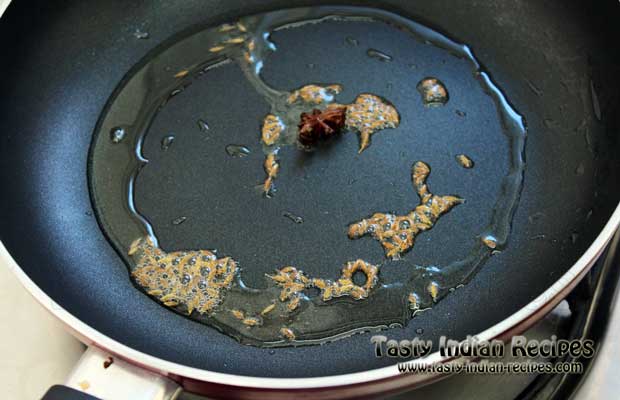 Add finely chopped Ginger, Garlic and Onion.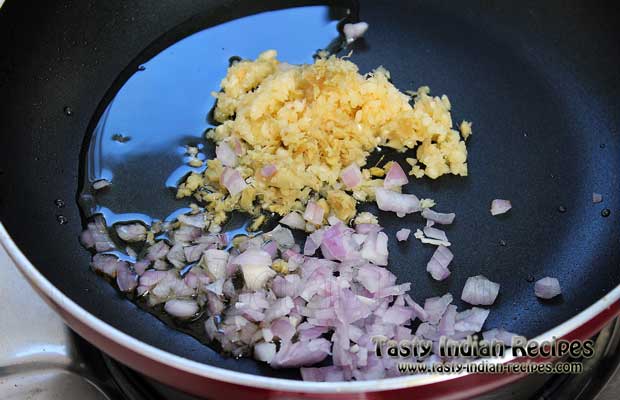 Saute till onion translucent.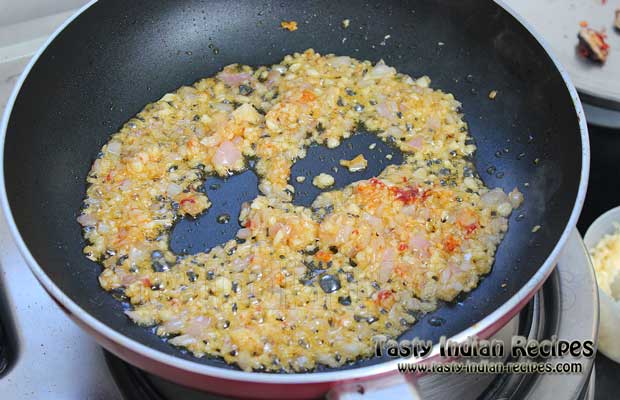 Now add prepared Red Chili paste and stir well.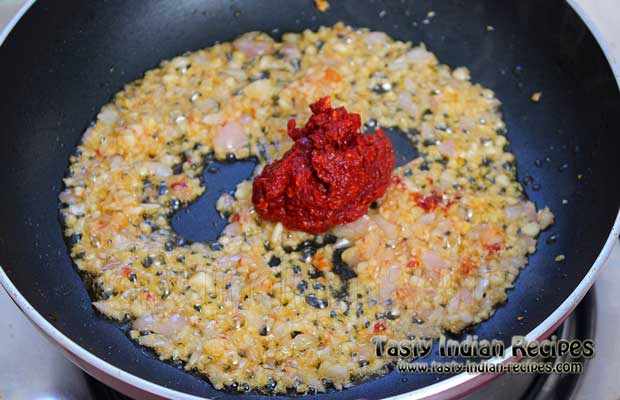 Add Ching's Red Chili Sauce and stir continue on low flame.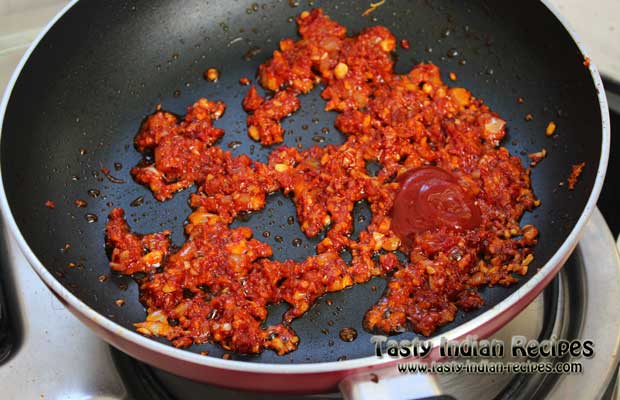 Now add crushed Sichuan Pepper and saute for 1-2 minutes on low flame, till oil begins to separate.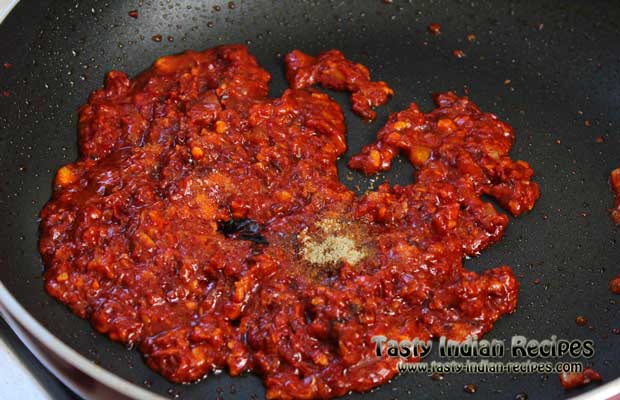 Add prepared Cornstarch and mix well.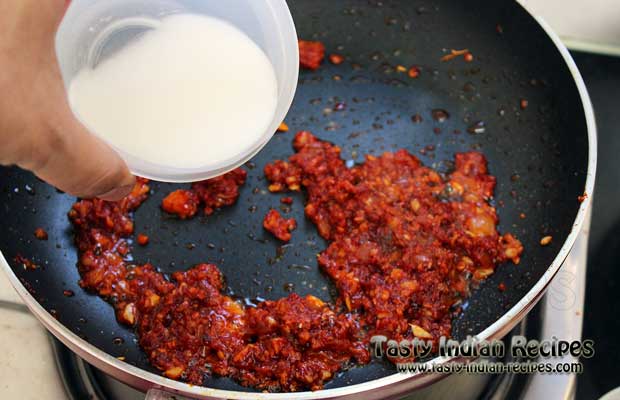 Finally add 1/2 tsp sugar, 1/2 tsp black pepper powder, Salt to taste and vinegar.

Cook for 5-6 more minutes on low flame.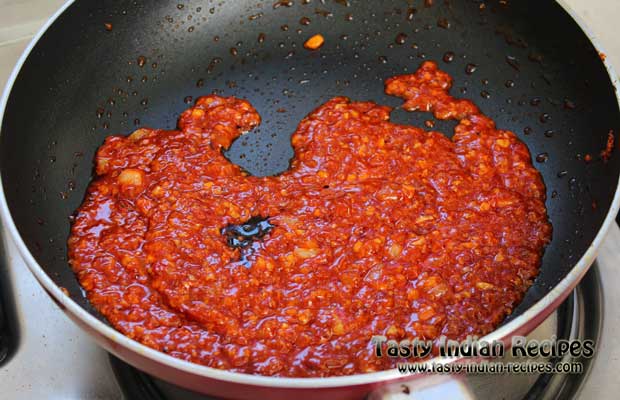 Your Schezwan Sauce is ready to serve with Indo Chinese Recipes.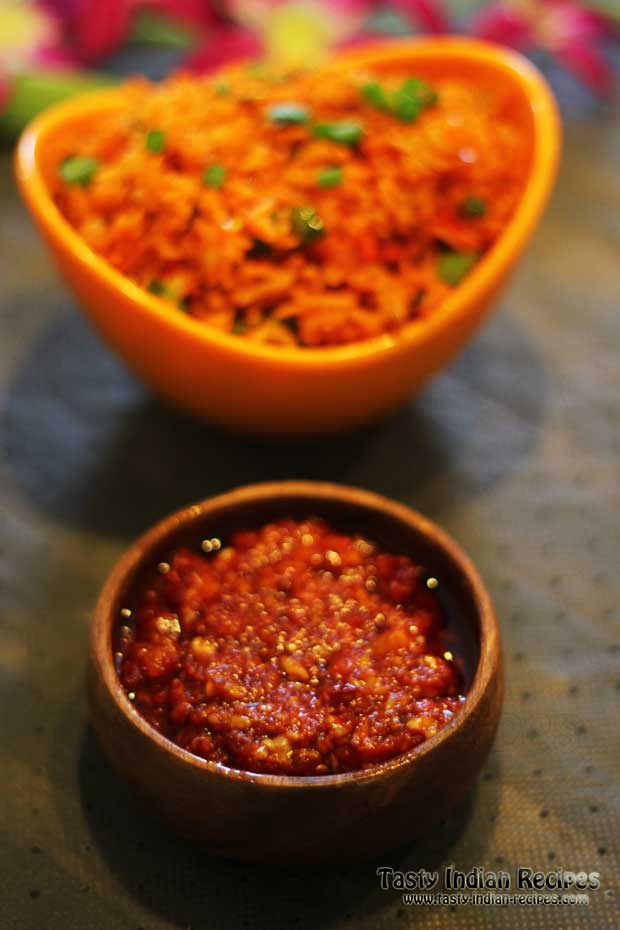 How to make Schezwan Sauce Recipe:
Ingredients
10-15 Dry Red Chilies
1 finely chopped small onion
1/2 tsp cumin seeds (whole jeera)
1 star aniseed (Chakri Phool)
12-15 cloves of finely chopped garlic
2 inch finely chopped ginger
4 tbsp water for grinding the red chilies
1/2 tbsp cornflour
1 tbsp vinegar
1 tbsp Ching's red chili sauce
1/2 tsp sugar
1/2 tsp black pepper powder
1/2 tsp crushed sichuan pepper (optional) (skip if you don't get it)
4 tbsp cooking oil
Salt to taste
Instructions
Rinse and soak the red chilies in water for 15 minutes. If you want, you can also de-seed the chilies before soaking in water. Drain and then remove the stalks, put them in a chutney grinder or blender, add water and make a smooth paste of the red chilies. Keep it aside.
Mix 1/2 tbsp cornflour in 1 cup of water and keep aside.
Heat 4 tbsp oil in a non-stick pan and add 1/2 tsp cumin seeds and 1 star aniseed. Saute on low flame for few seconds.
Add about 12-15 cloves of finely chopped garlic, 2 inch piece of finely chopped ginger, saute till their raw aroma goes away, don't brown it and then add 1 finely chopped onion. Saute till onion translucent.
Now add ground paste of red chilies and stir well. Also 1 tbsp ching's red chili sauce along with crushed sichuan pepper and saute for 1-2 minutes on low flame, till oil begins to separate.
Finally mix in prepared cornstarch, 1/2 tsp sugar, 1/2 tsp black pepper powder and vinegar.
Stir very well and cook for 5-6 minutes.
Once your schezwan sauce is ready, cool down, put it in an air tight container, cover with a tight lid and refrigerate it.
Notes
Skip sichuan pepper, if you don't get it.
Tasty Indian Recipes