Mushroom Aloo Matar Masala is a simple and tasty Punjabi Curry Recipe. Here mushroom, potatoes and handful green peas (matar) are cooked in coarsely ground paste of onion, tomatoes, ginger, garlic, green chilies and coriander leaves.
Mushrooms are simply irresistible after cooking and when they are cooked along with peas and potatoes then it really spread its aroma all over. Serve delicious and flavorful Mushroom Aloo Matar with roti, naan or puri.
Mushroom Aloo Matar Masala is a simple Punjabi style masala curry which we often make at home. It is an easy home style potato peas and mushroom curry and not a restaurant style dish.
When we make simple home style food then normally it is easier and quick to make and can be regularly made at home. what I specially like about these recipes is that they are made with minimal ingredients and yet tasty and does not require much cooking expertise.
Sometimes I use Fresh peas and sometimes frozen green peas. Whatever is available, but I always use fresh mushrooms in this. I like to add some curd in this, it gives a thick consistency to my gravy. Let me show you how to make this comforting Indian Vegetable Recipe with step by step.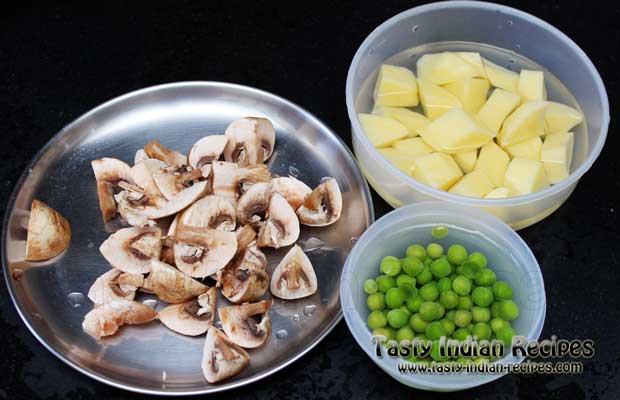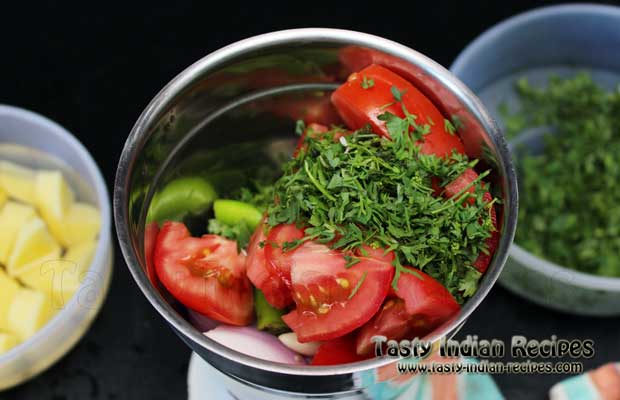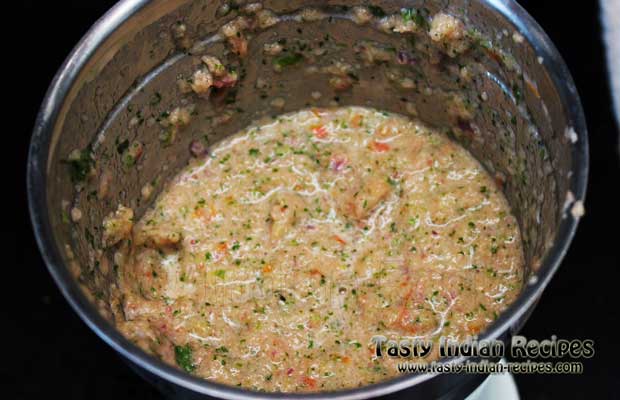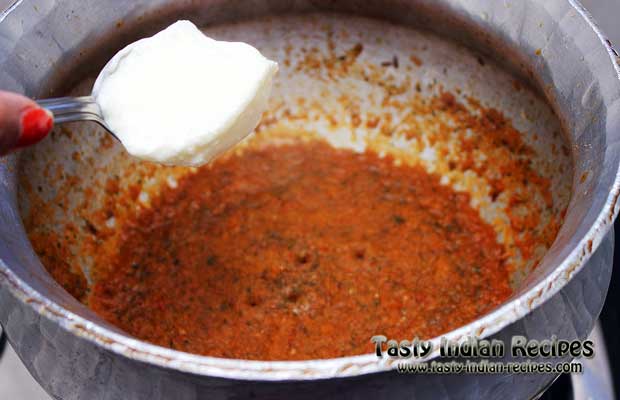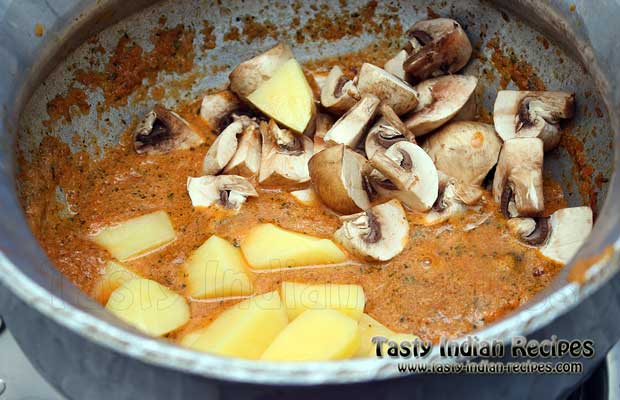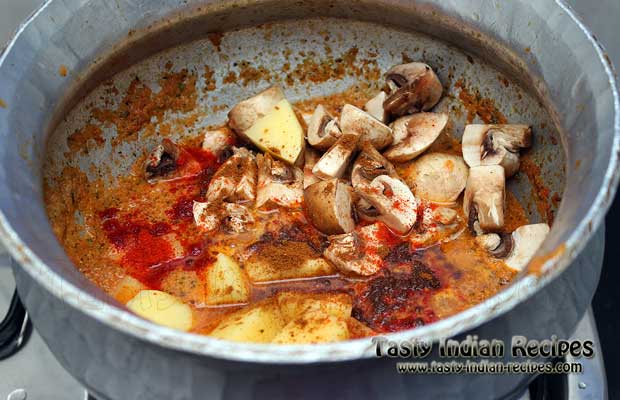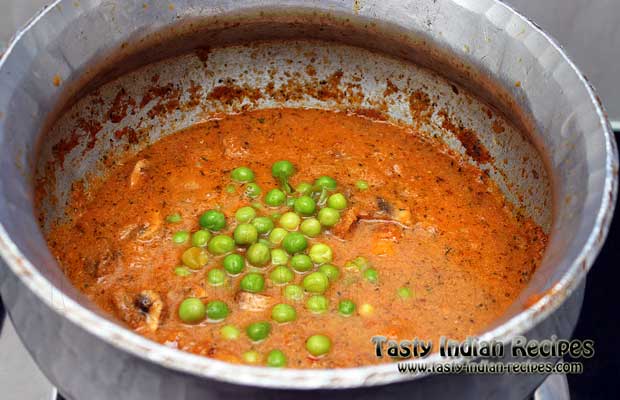 How to make Mushroom Aloo Matar:
Mushroom Aloo Matar Masala Recipe
Mushroom Aloo Matar is simple and tasty masala recipe, in which mushroom, potatoes and handful green peas (matar) are cooked in rich tomato gravy.
Ingredients
200 gm button mushrooms, sliced
2 hand fulls frozen green peas
2 potatoes (peeled and cubed)
1 big onion sliced
4-5 tomatoes chopped
4 green chillies chopped
1 teaspoon garlic
1 inch ginger
1/2 teaspoon fennel seeds
1/2 teaspoon cumin seeds
1/2 teaspoon red chilli powder
1/2 teaspoon turmeric powder
1 teaspoon coriander powder
1 teaspoon garam masala powder
1 tablespoon yogurt (curd/dahi)
2 teaspoon oil
2 tablespoon coriander leaves,chopped
Salt to taste
Instructions
Mix onion, tomatoes, green chilies, ginger, garlic and coriander leaves in a mixer grinder and grind into a coarse paste. Do not blend it completely.
Heat oil in a vessel and add cumin seeds. When cumin seeds starts spluttering then add prepared coarse mixture of onion and tomatoes.
Cook in on low flame for 2-3 minutes. Stir in curd and cook for few minutes till the nice color of gravy comes out.
Now add sliced mushrooms along with cubed potatoes. Add red chili powder, turmeric powder, coriander powder, garam masala powder and salt to taste. Stir in about 1 cup of water.
Reduce the flame and cover the vessel. Cook it for 4-5 minutes till potatoes are almost done.
Finally add green peas and again cover it. Cook for 2-3 more minutes.
Mushroom Aloo Matar Masala is ready to serve.
Notes
You can use fresh green peas instead of frozen, the taste will be same.
Tasty Indian Recipes